PRODUCT INFORMATION
CUSTOMER REVIEWS
PRODUCT INFORMATION

Features:
☑️ Food Contact Stainless Steel: Non-toxic, high temperature resistant, not easy to rust.
☑️ Rosewood Material Handle: The handle is made of rosewood with natural wood grain.
☑️ Design of Knife: The knife adopts double-sided design, one side is serrated, the other side is smooth, safe for use.
☑️ Design of Fork: The fork with smooth edges after polish finely, and easy to clean.
☑️ Design of Spoon: Polished smoothly, with a round edge, will not hurt your mouth.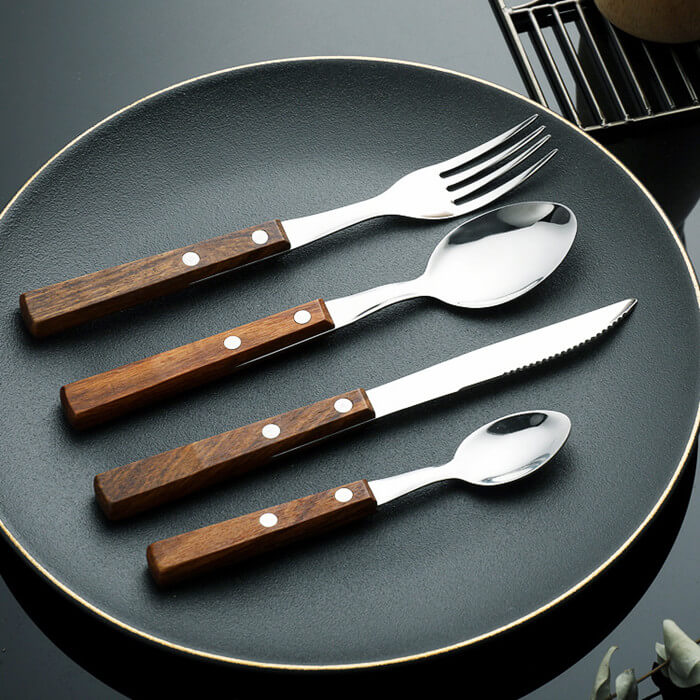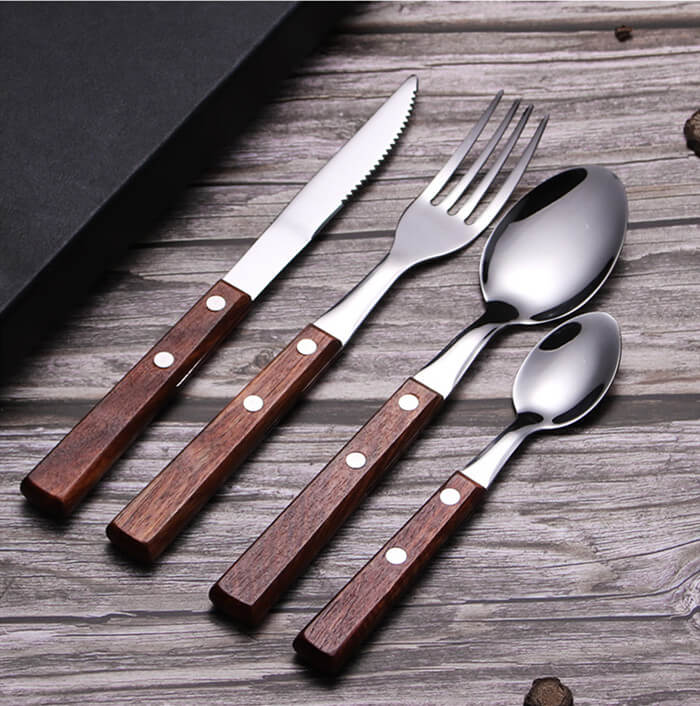 Specifications: