PRODUCT INFORMATION
CUSTOMER REVIEWS
PRODUCT INFORMATION
How to place discount code, click Here

Quality Life Starts With Flatware
Customer Testimonial 
90% of our customers are satisfied with our products (data from Facebook)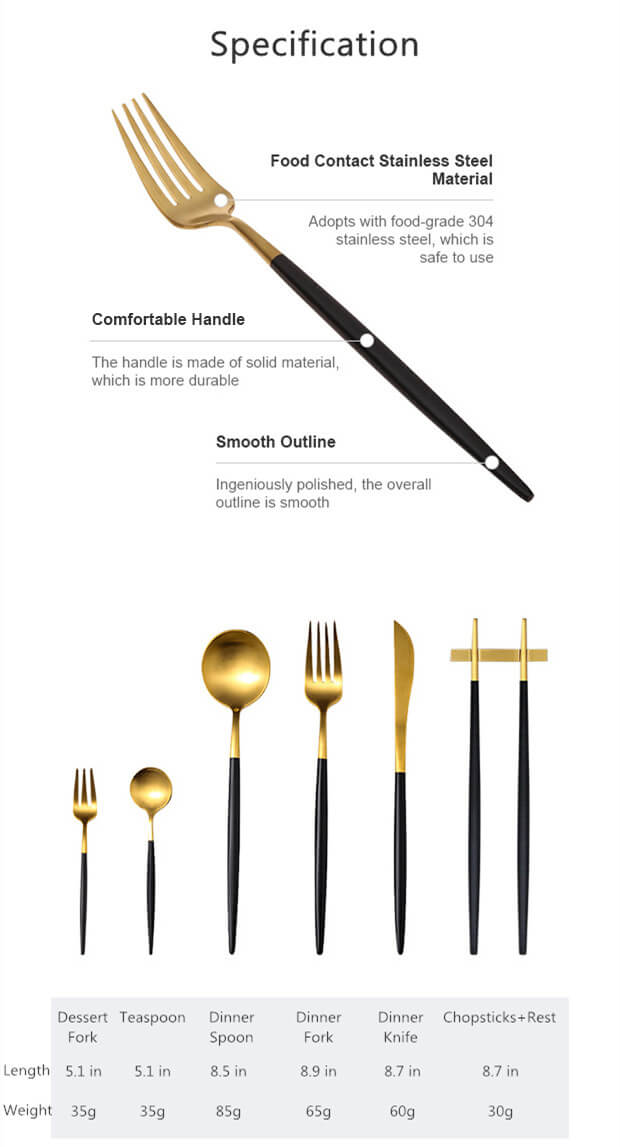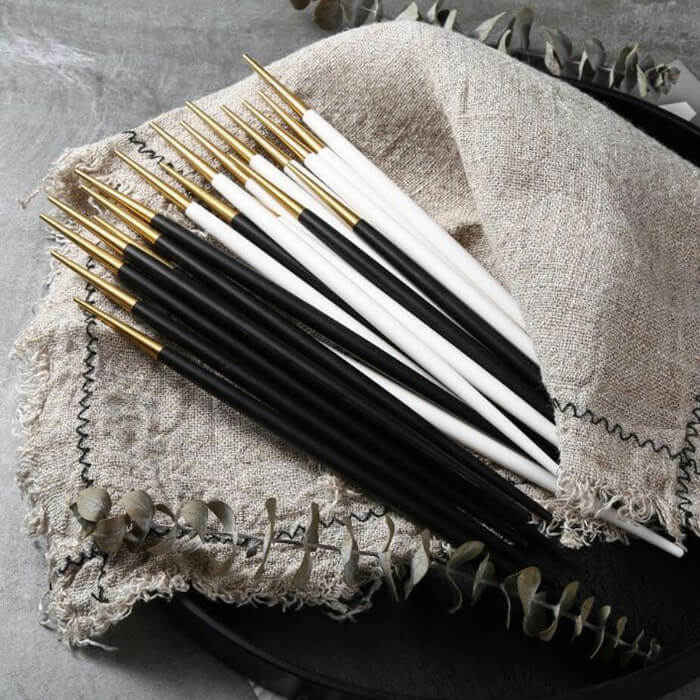 *Please do not clean our flatware with the dishwasher.
*Please avoid scrubbing with hard objects such as steel balls.
*Please do not put them into the microwave, oven, and stove.
*Shipping duration* 
USA - 15-20 Days  AUS - 7-10 Days  UK - 7-10 Days
Options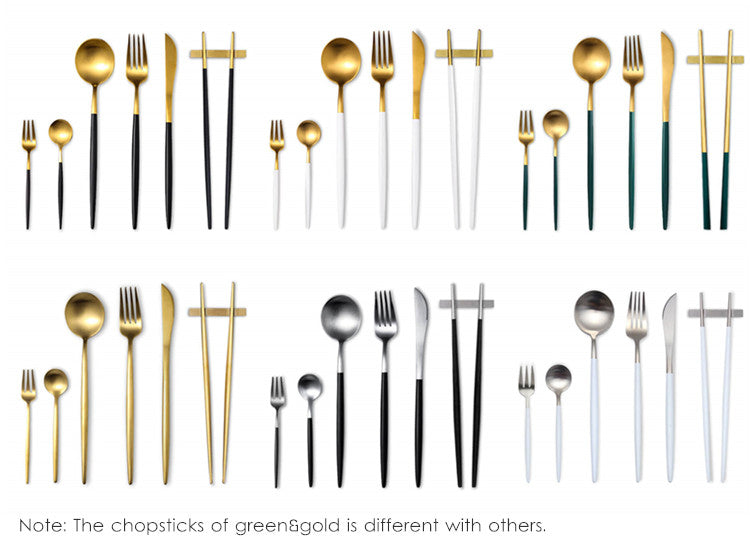 RED, BLUE, PINK are also Available. Please contact us by Email or Message if necessary.
NEW LAUNCH --- CHOPSTICKS REST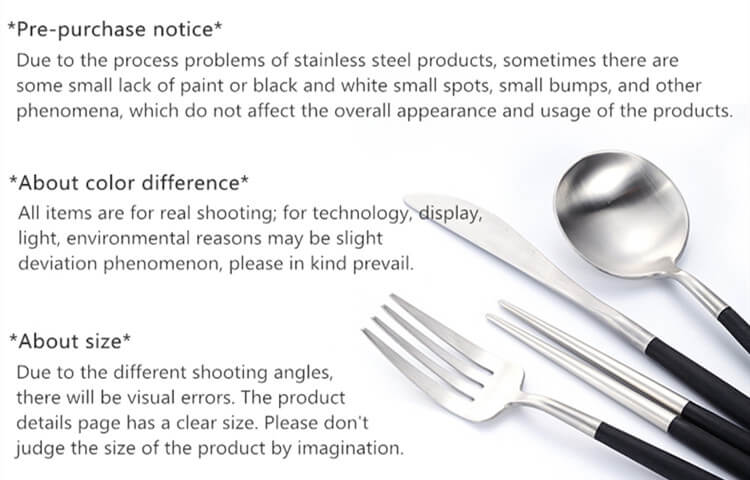 FAQ
Q: What materials are used for Idun flatware Sets and whether they are safe?
A: Our flatware is made of 304 stainless steel, which is food contact safety and non-toxic. And the color of them is plated with electrodeposition titanium plating. It will not flake off unless you cleaning them with the dishwasher.
Because the material is edible grade stainless steel, in order to make the quality better, so our flatware will have more weight.
Q: Can I wash them with the dishwasher?
A: The material of our flatware is safe for the dishwasher. But, we're not recommended to use the dishwasher. Because our cutlery is made of stainless steel and baking paint, they will collide during the cleaning process, and it will scratch the surface of them, which will affect the appearance of the product.
Q: How can I wash with them?
A: https://unqstore.com/pages/maintaining-tips